Comprehensive Solutions for Your Franchise Business
David T. Azrin, P.A. provides legal guidance to franchisors and franchisees nationwide. Discover how Attorney David Azrin can assist you with compliance, document preparation and review, and other areas of franchise law.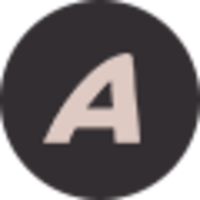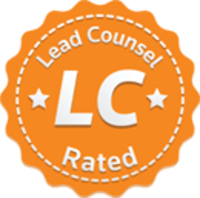 Franchise Attorney in
Manhattan, New York
Decades of Experience
Having practiced law since 1988, David Azrin has an acute understanding of the legal system and is thoroughly prepared to answer your franchise law questions.
During your next big business venture, you deserve an attorney who can help you cover all of your legal bases. Avoid potential pitfalls by working with David Azrin.
Knowledgeable Advice
Because he works with both franchisors and franchisees, Attorney Azrin knows how each side operates. He can therefore educate you on how to handle possible obstacles.
Attorney Azrin has represented clients in transactions and litigation. Whichever path you choose to take, you can trust him to provide thoughtful and strategic guidance.
Serving the Entire U.S.
From his office in Manhattan, Attorney Azrin offers his legal services to clients in all 50 states. Whether you live in New York or California, he is ready to represent you.
Don't let geography prevent you from receiving the dedicated representation you deserve. Reach out to the Law Office of David T. Azrin, P.A. today to set up a consultation.
Attorney at Law
David T. Azrin
David T. Azrin is a partner at the law firm of Gallet Dreyer & Berkey, LLP. In his solo practice, he advises existing and startup franchisors, as well franchisees, on various legal matters. A graduate of Stanford University and the University of Michigan Law School, Mr. Azrin has what it takes to help his clients seek their ideal results.
"My goal is to put you and your business in the best position to succeed."
Client Testimonials
"David was recommended by another Australian Franchisor because of his experience and knowledge and I am grateful for the referral. David's relaxed but diligent approach has helped us navigate the US franchise landscape."
"Hired David to review and give comments on a contract to sell my company. His work was efficient, clear & complete. I would strongly recommend David."
"I much appreciated David's thoughtfulness in the trademark and licensing process. He was very accommodating and understanding of my particular business process and provided critical counsel on strategic business decisions that would affect legal standing."
Practice Areas
Attorney Azrin offers a full range of legal services in the area of franchise law. Learn how he can help you take the first steps toward your desired outcome.
Considering Buying a Franchise?
If you're debating whether to buy a franchise or open your own business, it's important you fully understand each option. Attorney David Azrin is ready to use his vast experience in franchise law to advise you on each one and help you decide which is right for you.
---
Skilled Legal Counsel
Dedicated to Your Success
Franchising can be an exciting business opportunity, but it can also be a source of great frustration, especially if legal problems are involved. If you are involved in a franchise-related dispute, turn to a trusted attorney for guidance. Turn to David Azrin. He has the insights and the skills to help you pursue a fair resolution.
Don't settle for less than high-quality representation. Contact David T. Azrin, P.A. when you're dealing with an issue of franchise law. Attorney Azrin serves clients in the New York metropolitan area, as well as those across the U.S. Schedule a consultation with him today to learn more about his services.